WE'VE all heard of the KickStarter and GoFundMe sites that raise funds for good causes, but now sourcing both funds and participants for research outcomes is being seriously considered in the research sector.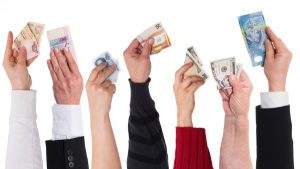 Crowd sourced research or 'crowdsourcing' involves receiving input for research or a survey from a large number of people, while 'crowdfunding' means raising money from diverse donors.
Crowdsourcing is becoming increasingly popular, but it's not just about raising funds according to Dr Campbell Thomson Director of UWA's Office of Research Enterprise which has recently launched its 'CrowdResearch' portal.
Here, researchers can post their research project surveys or sampling requirements for community volunteers to become involved.
"Most importantly, we are trying to raise the awareness of the research that we do and how it impacts upon the lives of people and society as a whole," Dr Thomson says.
Once people participate in research, they may also like to contribute to the funding of it, he says.
One successful project is 'Microblitz' which has tapped into the 'grey nomad' campervan community as they travel around WA.
"Over one thousand participants who have been provided with soil sampling kits and are now sending soil samples back to the research team in Perth for analysis," he says.
Key to the success of a project is the demographic of the researchers who actually get involved Dr Thomson says.
"Younger [often female] researchers who are 'more connected' via social networks are seeing more success as their projects are shared through their networks, than the older male scientists," he says.
Compared to traditional research funding such as grants from government and industry, Dr Thomson says every bit of money counts, and the funds are entirely discretionary, to be used by the researcher for any aspect of their work.
"Some third party providers provide donors with an automatic tax receipt and will pass on money even if the set target is not met, so it's important to choose the right platform for your needs," he says.
The system also helps project participants see the outcomes and impact of the results which means donors will be more confident about what funds are being used for.
"Crowd sourcing in general is here to stay, it will grow and as we build a base of givers it will be another tool to help raise funds for research, which Australia does not currently do a lot of," Dr Thomson says.
Notes:
The university now has over 4,000 people in a database from participation or funding who are interested to have further involvement in new research projects, and the number is growing.
This article 'Crowd support backs science' was originally published in Science Network WA on 23 July 2016.